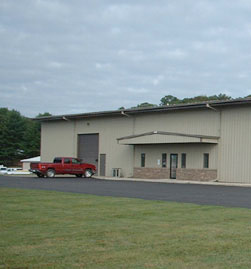 About Champ Pans
In 1982, Jerry Redetzke started Champ Pans by JR. Manufacturing in Eau Claire, Wisconsin out of a 10' × 20' workspace. For the first six months, sales reached a modest 30 oil pans. Within the next 12 months, Redetzke built and sold over 300 oil pans. Racers wanted high-quality oil pans at a reasonable price and Redetzke delivered. As demand increased, so did the selection of oil pans and other high-performance products.
Today Champ Pans offers a large range of high-performance products ranging from oil pans to chassis brackets. Many of our products are stocked and ready to be shipped the same day.
We actively support WISSOTA, IMCA, USMTS and USRA sanctioning bodies. We are a proud sponsor of Contingency Connection's Grassroots Racer Rewards. We are offering awards to approximately 18,000 racers per week, at 50+ tracks and series, hosting over 1500 events. Also, are a sponsor of Contingency Connection's AERA sponsored Engine Profession Rewards program offering product awards and discounts to over 2,500 performance shops, engine builders, and machine shops in the USA and Canada.

A Family of Racing Experts
Champ Pans is family-owned and managed by all three of Jerry Redetzke's children. His two sons followed in his footsteps and became dirt track racers. The many laps turned in by members of the Redetzke family of racers have not only led to victories and prestigious awards, but valuable information we use to make the best oil pans in the business. The information is used to make modifications to current oil pans and to develop new oil pan models.
Champ Brackets
JR Manufacturing also has another business called Champ Brackets. Champ Brackets specializes in parts and brackets for racecars, including body brace kits, shock brackets, mid-plates, and four-bar mounts for all types of dirt race cars.